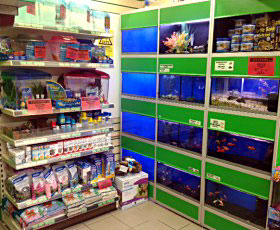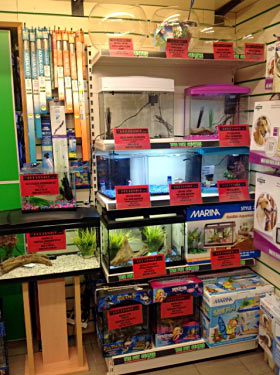 Aquatics
COME AND SEE OUR NEWLY EXTENDED AND REFITTED STORE -
NEW PRODUCTS AND DEALS COMING IN DAILY.
Aquatics is continuing to grow in popularity as more and more people are appreciating the beauty and serenity of having a piece of nature in their own homes.
For your pond and aquarium, we have a selection of coldwater fish.
We have a range of Tropical/Coldwater Tank set ups and supporting accessories, providing you with a variety of options and solutions for your Aquatics biosphere.
Our accessories include pumps, filters, plants, bowls, UV lighting, heaters, water treatment, books, medications, and most importantly a good range of foods.
We have Many Ongoing Offers - so please come and visit us in store where our staff can offer you advice on your requirements.