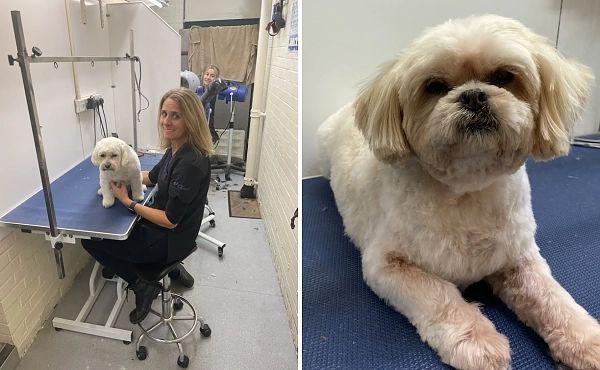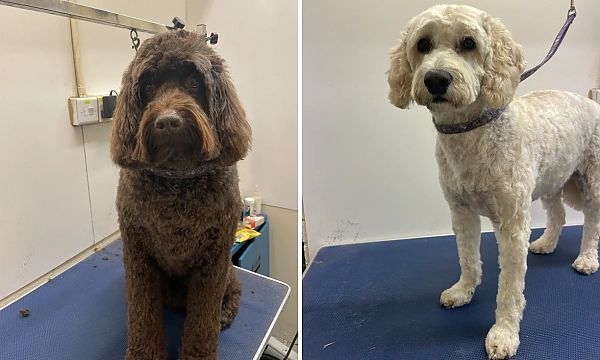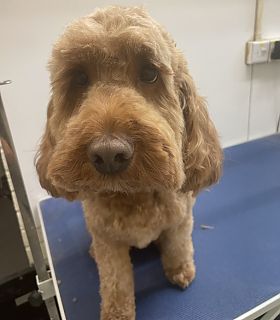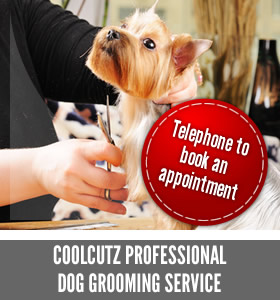 NOW GROOMING FROM A BRAND NEW GROOMING FACILITY,
CREATED IN THE RECENT STORE EXTENSION.
Sam Coldwell graduated as a professional dog groomer in 1993 and has gained a reputation for being one of the best dog groomers in the area.
Unfortunately, because of this and because we specialise in 1 to 1 stress free dog grooming (only grooming one dog at a time), she became fully booked for months in advance and was struggling to take on new clients.
As a result, in 2014, Louisa Kearsey, Sams sister in law, graduated with a City and Guilds grooming qualification with merits and now works alongside Sam; she is now earning an extremely good reputation for herself. Louisa also grooms only 1 dog per appointment and still benefits from having Sam's many years of experience on hand.
At COOLCUTZ our service includes:
Wash, Cut, Blowdry
Wash only
Dematting and Clipping
Nail Clipping (Rabbits and Guinea-pigs too!)
Ear and Eye Care
Flea/Tick Rinses and Treatments
Stress Free, only 1 Dog Groomed at a time
All Breeds Catered for
Fully qualified in animal first aid
Very Competitive Rates
All Major Credit/Debit Cards Accepted
We are also pleased to announce, due to very popular demand, in 2017, we will be taking on a grooming apprentice to work alongside both Sam and Louisa.
To book an appointment or for more information, please do not hesitate to get in touch.